Group Projects Have Been Chosen and Contracts are Drafted
This week the amazing students in my course, "The Other Side of Possible," have chosen three projects to pursue and are working in groups. The way the projects were chosen was interesting. Here is the process:
I worked with the students in class to determine how we would choose the three group projects and we, together, created a rubric that we used to evaluate all 11 student projects.
I worked with the students to determine which materials we would all need to evaluate the projects.
We all had a 5 days to evaluate the projects using the materials and rubrics upon which we agreed.
It was tough, but we made our decisions. So many of the projects are amazing, and I do know that some students were disappointed that their projects weren't chosen. This was difficult for me as a professor, but I ultimately decided that in our lives we are often asked to contribute to other projects that are prioritized over our own.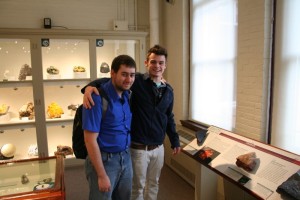 The students were also asked to produce a group contract. They were given a template and produced their own contracts. They are revising them now and will submit final drafts for signatures on Tuesday. They did an excellent job with their contracts!
All groups also now have blogs, and I will post links to them once the blogs are fully ready to go online.